Krishna Battlefield Advice to Arjuna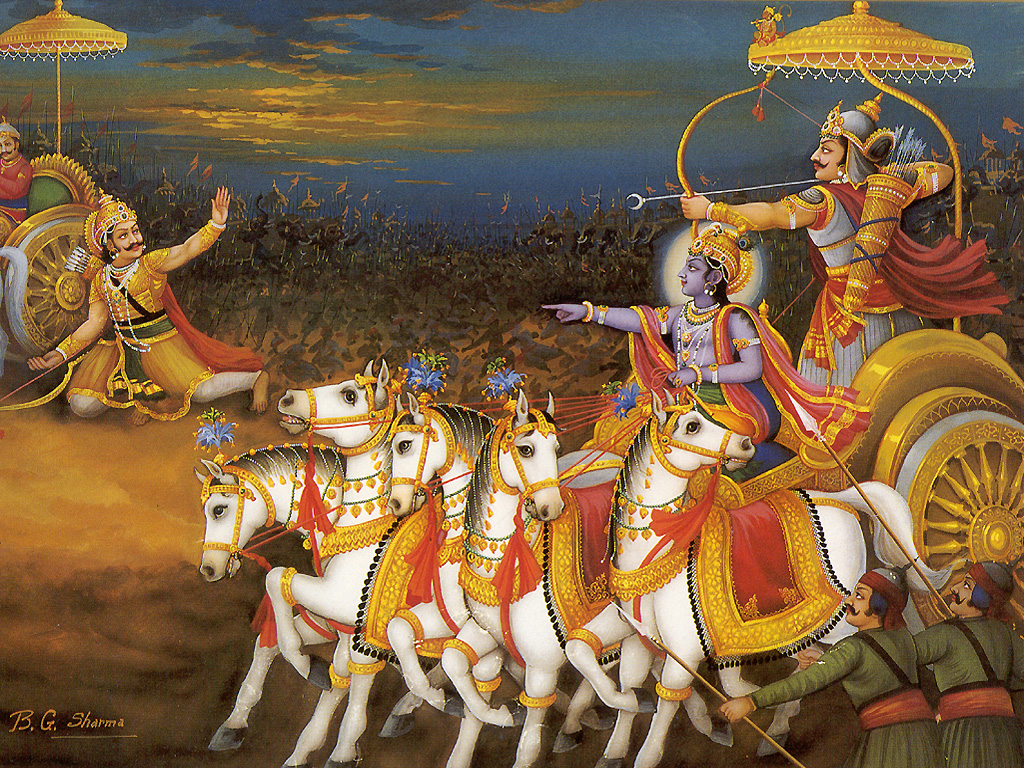 Thou seest Me as Time who kills, Time who brings all to doom, The Slayer Time, Ancient of Days, come hither to consume; Excepting thee, of all these hosts of hostile chiefs arrayed, There stands not one shall leave alive the battlefield! Dismayed No longer be! Arise! obtain renown! destroy thy foes! Fight for the kingdom waiting thee when thou hast vanquished those. By Me they fall--not thee! the stroke of death is dealt them now, Even as they show thus gallantly; My instrument art thou! Strike, strong-armed Prince, at Drona! at Bhishma strike! deal death On Karna, Jyadratha; stay all their warlike breath! 'Tis I who bid them perish! Thou wilt but slay the slain; Fight! they must fall, and thou must live. Bhagavad Gita 11:32
Hinduism and Buddhism Compared: Venn Diagram
Introduction to Buddhism, 3:05, FlowVella
Buddhism
Varun Soni, dean of Religious Life at the University of Southern California, explains the fourth largest religion in the world, Buddhism. Starting with the story of Prince Siddhartha, who wished to alleviate human suffering and became enlightened in order to help others, the religion does not focus on a god, but rather on self-empowerment and the belief that everyone is already a Buddha but not yet enlightened.
SUBSCRIBE: http://bit.ly/1vqD1PN
About Belief: Seven billion people, searching for connection, redemption, meaning. Oprah Winfrey presents the seven-night event, "Belief," a groundbreaking television event exploring humankind's ongoing search to connect with something greater than ourselves.
Journeying to the far reaches of the world, and to places cameras have rarely been, "Belief" searches the origins of diverse faiths and the heart of what really matters. From the epic to the intimate, webbed throughout each hour are stories of people on spiritual journeys, taking them to sacred spaces.